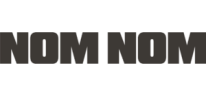 NomNomNow
NomNomNow is a fresh dog and cat food delivery service. NomNomNow cooks fresh food that is individually portioned and delivers it across the US. NomNomNow was rated as the #1 dog food delivery service by Reviews.com.
Connect with NomNomNow
Redemption Instructions
Log in to view the redemption instructions for this offer.
Participating locations include:
There are no locations for this offer that match your location preferences.