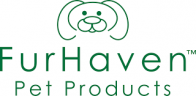 Furhaven Pet Products
Snuggly-soft and oh-so-comfy pet beds! We love to make the world a more comfortable place for the fur-balls who add so much to our lives and love us completely.
Connect with Furhaven Pet Products
Redemption Instructions
Log in to view the redemption instructions for this offer.
Participating locations include:
There are no locations for this offer that match your location preferences.